There's been something that I've been dying to tell you! I have been part of the judging panel on the new series The Best House in Town on BBC daytime TV.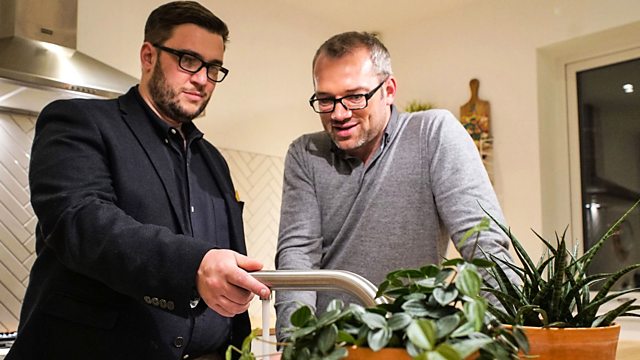 So, as you can imagine I've been batting people who want my autograph away every 5 minutes… but I have made time for those of you who want to read a bit more about my venture!
What makes 'The Best House in Town'?
Good question! There were so many different styles, tastes and colours in each house so it's hard to pinpoint what exactly makes the 'Best House In Town'.
On the show I was placed amongst a fantastic panel including an Electrician, a Property Developer, Pattern Designer, and an Interior Designer. The houses were judged on three core areas: functionality, ambition and surprise.
However, it's that first area of functionality, which I think is the key component in any home. Every home should work around being functional, whilst still balancing with style.
If I had to pick my favourite (which is a really tough decision) it would be the Wild Card new build. It had space, quirks of colour and wonderful furniture that I immediately fell in love with!
Back to my childhood days
This wasn't my first experience of being in front of the TV cameras though. When I was six years old, I was actually on a kid's TV show and being on The Best House in Town took me right back to that, being in front of the camera and meeting new people.
The overall experience of being part of a production has been amazing; I enjoyed meeting new people and doing something completely different. I've watched it back a few times to see the properties again in all their glory and it was great to see them from the other side of the screen!
Bringing visions to life
Another reason I enjoyed being a part of The Best House in Town is seeing people's visions come to life in front of them and the sense of joy this brings. It's also what inspires me as a kitchen and bathroom designer. From looking around homes it has also honed my skills more by seeing that everyone has different styles and tastes.
I'm proud to live in Leicester as it's one of the most diverse cities in the country, it's also nice to know that you don't have to visit the likes of Milan or Paris to see great interior design as it's right here in our home-town!
Oh and of course, keep an eye on my Facebook and Instagram to keep up to date with The Best House in Town!
The show is now available on BBC iPlayer for catch up – I'd love to hear your thoughts! You can watch it here .